News / 24.11.22
The Chocolate Factory sees success at the Evening Standard Awards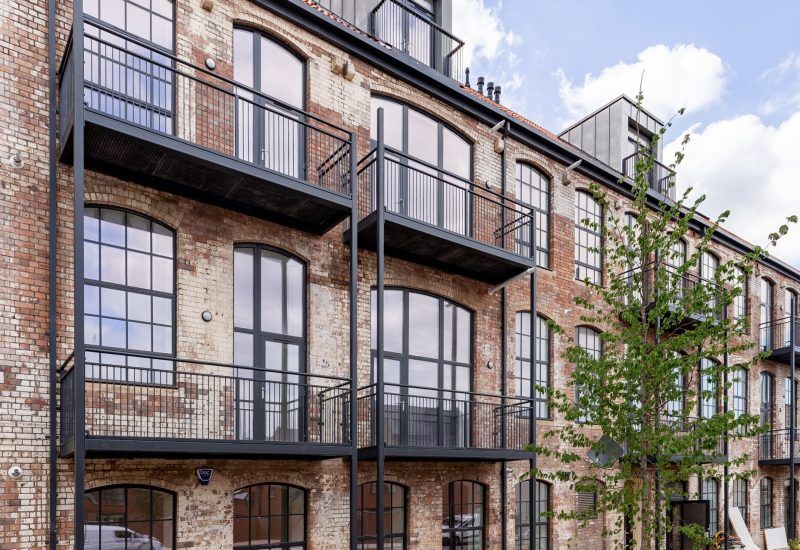 Homes and apartments being created on the site of a former chocolate factory in Bristol have gained national recognition as the construction of the townhouses in the original factory building continues.
The 20 shared ownership homes in Kibbling House have been highly commended in the Best Apartment category of the national First Time Buyer Reader's Awards.
The shared ownership properties, sold through social housing provider Abri, were a sell-out but private buyers can still purchase three- and four-bedroom townhouses in Greenbank as part of the same development.
Styled with the site's industrial past in mind, the new homes are in a highly sought-after location alongside the Bristol Bath Railway Path and with all the benefits of Greenbank community life and Whitehall Primary School on the doorstep.
Mya Castillo, sales and marketing consultant for the project said: "There are just 7 houses for sale in the original Victorian factory building on the development. Each house is unique in its own way but there two distinct internal layouts to choose from.
''Since the pandemic, with more people working from home, we saw the opportunity to create space that offered flexibility. The four Elizabeth Collection houses have a traditional townhouse layout, with the living and kitchen space on the ground floor and the master bedroom on the second floor.
"The three houses in The Shaw Collection turn this layout upside down. The kitchen is on the top floor with 4 meter high vaulted ceilings, views over the city and a balcony to see the sunrise, but it's the large open space on the ground floor that offers the flexibility and could easily be used as a home office, studio, gallery, workshop or living space. We even had one couple view who were into climbing and talking about creating a climbing wall!
''The high ceilings and heritage picture windows mean these townhouses are light, bright and airy and offer plenty of character. That the apartments in Kibbling House have now been nationally recognised makes the whole team involved in the development very proud''.
Both the Victorian townhouses and newly constructed three and four bedroom homes are the last houses to sell on the development before the private sale apartments go on the market.