News / 08.03.19
Apprenticeships Are The Key To Diversity In The Property Industry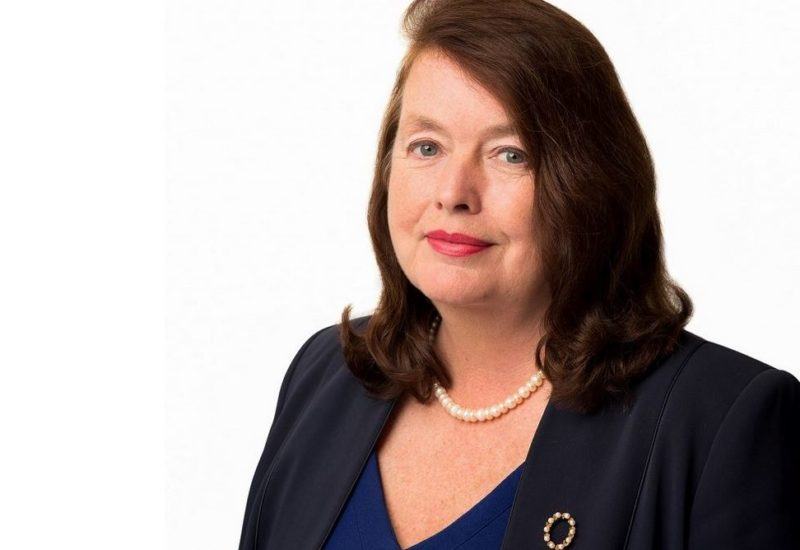 Generator Group's Non-Executive Director, Valerie Owen OBE is one of the most highly qualified women in the property industry. To tie in with International Women's Day (8 March 2019), Valerie shares her experiences of working in a male-dominated environment and her thoughts on how we can encourage more women into the sector.  
Valerie Owen has been a trailblazer throughout her career, having qualified as a chartered architect at a time when she was one of very few women studying architecture. She went on to join Jones Lang LaSalle in 1989 and became the first architect director in the history of the firm. She was also managing director of London First, before setting up her own company specialising in strategic sustainable development and community regeneration. As an architect, town planner, development surveyor and environmentalist, she has had a truly multi-disciplinary career that has seen her involved in some of the largest and most complex sustainable development projects in the UK.
She comments: "In a sense I have been a pioneer. When I trained it was very unusual to be a women in this profession. Even now, figures put only around 20% of the construction sector as female and, despite more or less equal numbers of men and women studying architecture at university, in the workplace there is still a strong male bias. Evidence shows there are barriers to women progressing in the sector, which is a real shame as it is such a fun and creative industry that I wouldn't hesitate to recommend to young women as a career choice."
Valerie joined Generator at a time when the company was about to embark on its considerable growth plans and was proud to have been given the opportunity to be part of the journey.  The desire and vision of Managing Director, Paul Isaacs, to create sustainable sites is complimentary to Valerie's skillset and she has enjoyed working with Paul to help the business continue to go from strength to strength.
Valerie serves on the boards of a wide variety of public and private sector organisations and through these roles constantly champions diversity. She has been recognised with many accolades including an OBE for services to architecture and the community in East London, a Lifetime Achievement Award at the Women in Construction Awards and she is set to become Master of the Worshipful Company of Chartered Architects later this year. In 2009 she was appointed as a Cabinet Office ambassador to promote equality and diversity in public appointments and is particularly keen to help attract more girls and women to an architectural career.
"I believe apprenticeships are the way for the industry to attract a more diverse demographic, in terms of gender, race and socio-economic background. Currently university fees make courses in architecture inaccessible to many, because the course is long, making it one of the costliest to undertake. The RIBA has been working with a Trailblazer group of practices for the past couple of years and last September began promoting a professional apprenticeship in architecture. Apprenticeships will have really positive implications for architectural education and boost equality, diversity and inclusion in the profession because they will help increase access from a much wider talent pool."
The girl guiding movement has also been close to Valerie's heart throughout her life and she views it as an excellent way to empower girls. She became the Chair of Trustees of Girlguiding UK and Chief Guide in 2016. In this role, she made it a priority to widen the membership base. She set up 22 guiding units in East London in some of the most disadvantaged communities in the country, particularly reaching out to girls in the Bangladeshi Muslim community. It naturally followed to organise a programme of day visits for teenage girls to major construction sites in the capital such as Skanska's major PFI project for the Royal London Hospital in Whitechapel, the Olympic site in Stratford and Canary Wharf.
"All of my working life I have been in a heavily male dominated environment, but I have found Girlguiding UK to be a wonderful outlet where girls and young women have their own space. Through fun, friendship, challenge and adventure, Girlguiding encourages every girl to reach their potential and allows them to find their voice, which can be lost elsewhere especially among immigrant communities."
It is Valerie's broad skill set that has helped put her in demand, as well as her position at the forefront of sustainable development ever since the concept became mainstream. Her portfolio of roles includes being Chair of Swan Housing Group and previously of Lantra, the independent charitable company supporting skills and training for land-based and environmental industries. As Non-Executive Director at Generator Group, Valerie officers strategic and risk management advice on major developments and investments.
"I have worked hard to stay fresh and relevant and I feel very fortunate to have had such a varied and rewarding career so far. I have been able to follow my interests, for example sustainability is a key issue that is at the centre of the planning system and something I am passionate about. If we are ever to address the skills shortage that the UK construction industry faces, increasing the accessibility of the industry to women is vital."