Featured / 15.03.23
Laureate Fields celebrates a High Commendation at the East Suffolk Council Quality of Place Awards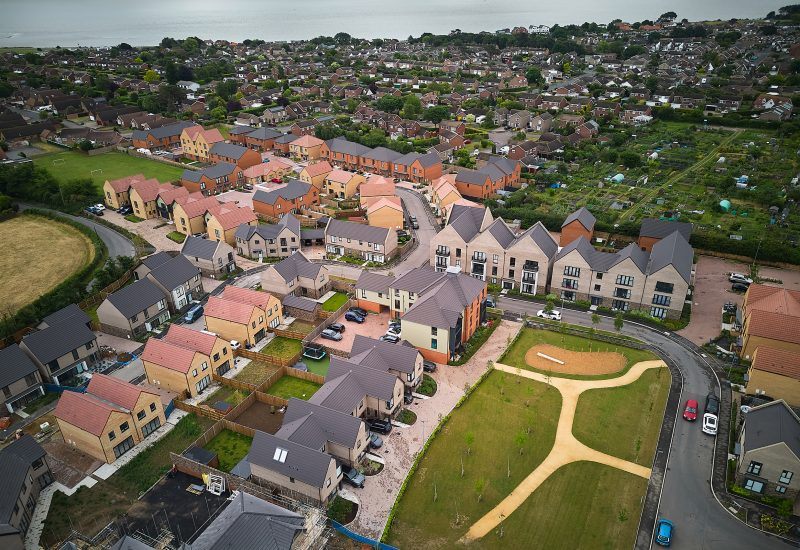 Generator were delighted to attend the East Suffolk Council Quality of Place Awards and collect the Highly Commended Award in the Design Category for Laureate Fields.
The council's judges were left with an overwhelmingly positive impression after visiting the development and had some fantastic comments to share:
Compared to other counties in East Anglia, it is still comparatively rare in East Suffolk to find new housing schemes of contemporary architectural design that avoid pastiche and have a real sense of place. The judges were pleasantly surprised however by Laureate Fields, a scheme of 195 homes of various dwelling types and tenure laid out around a landscaped square on a site of irregular shape.
The scheme has a 'porous' layout which connects it to its surroundings by footpaths and cycle ways as well as roads. The external facing materials are from a co-ordinated but varied palette. Storey height fenestration gives added scale to the appearance of the buildings.
The scheme was found to be encouraging and hope it will lead to better housing on other sites in East Suffolk.
Receiving these comments from the council is a testament to the fantastic work behind this project, thank you to E.J.Taylor & Sons Ltd, Grafik Architecture, DAB and JCN Design and Planning.
To read more about the awards please find the council's press release and find out more about Laureate Fields on our website.