News / 05.12.22
The Chocolate Factory wows judges and takes home the Transformation Award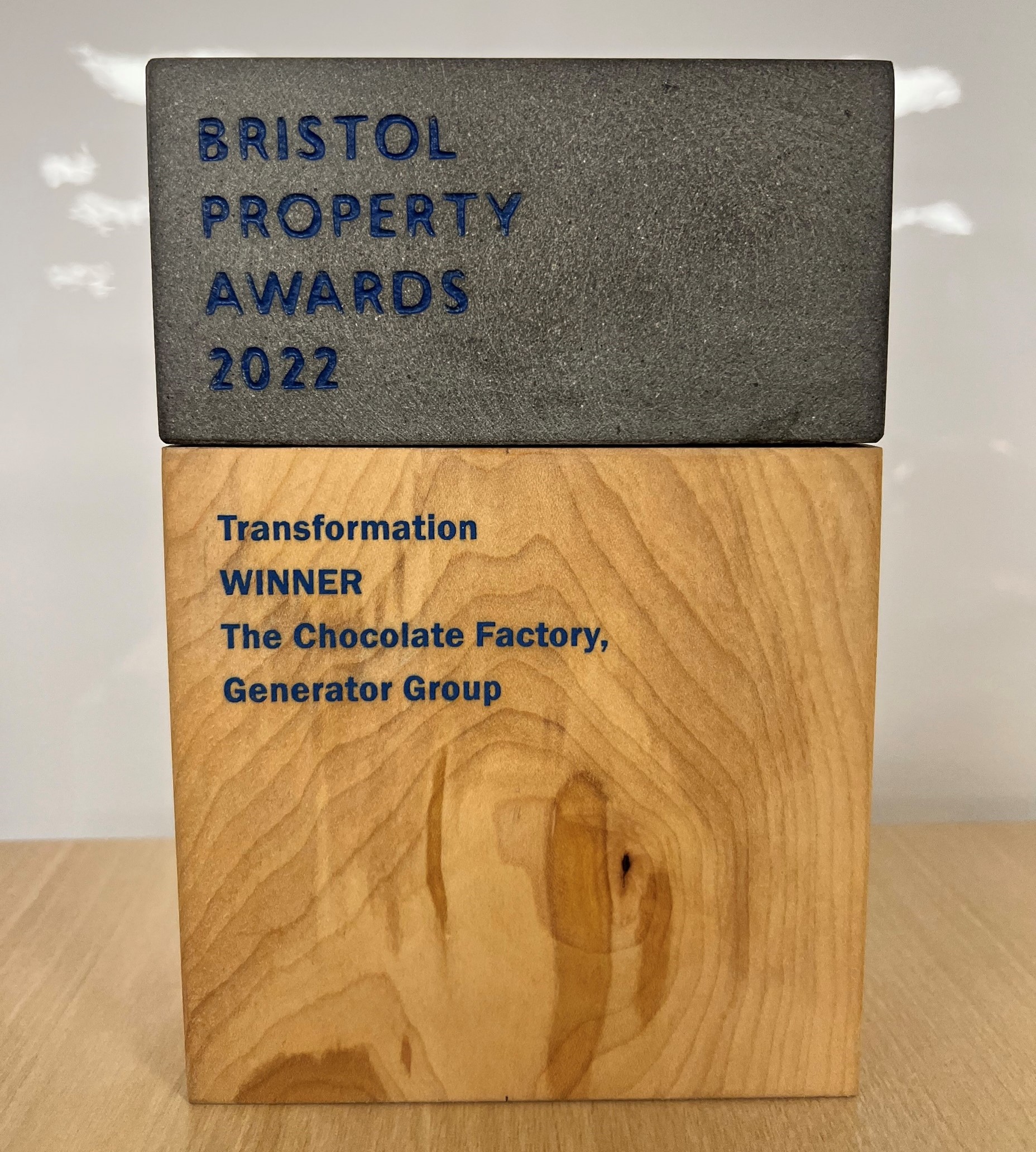 The "bold re-imagining" of the former chocolate factory in Bristol's Greenbank has resulted in the scheme scooping the highly-coveted Transformation Award in the 2022 Bristol Property Awards.
The Transformation category was created to showcase a renovation, restoration or transformation project in the Bristol area, with judges looking for innovation and sustainability in a project "where old becomes new".
Their verdict on The Chocolate Factory was: "This sensational Greenbank transformation has begun to take shape with over 50 modern homes now occupied, delivered with high-quality finishes. Derelict buildings rejuvenated into a vibrant, friendly community."
Mya Castillo, sales and marketing consultant for the project, said: "As soon as we heard the judges would be looking for a 'bold re-imagining' we knew we were in with a very good chance of winning.
"At the heart of the redevelopment of The Chocolate Factory was a desire to celebrate the site's industrial past so we are thrilled to receive this award from a panel of industry experts who obviously agree we are achieving our goal."
Bristol Mayor, Marvin Rees, praised the awards for focusing attention on all aspects of the Bristol property scene and for including categories such as Transformation which highlight the importance of environmental and sustainable initiatives.
Work on the 138-home development in BS5 began in 2019 with the demolition of structures that were beyond repair and the start of work to preserve some of the original factory buildings, including the concrete frame at the centre of the site, which is understood to have historical significance as one of the first buildings of its type in the UK. The first residents moved into their new homes in 2021.