Uncategorised / 06.10.21
New show home available to view at The Chocolate Factory, Bristol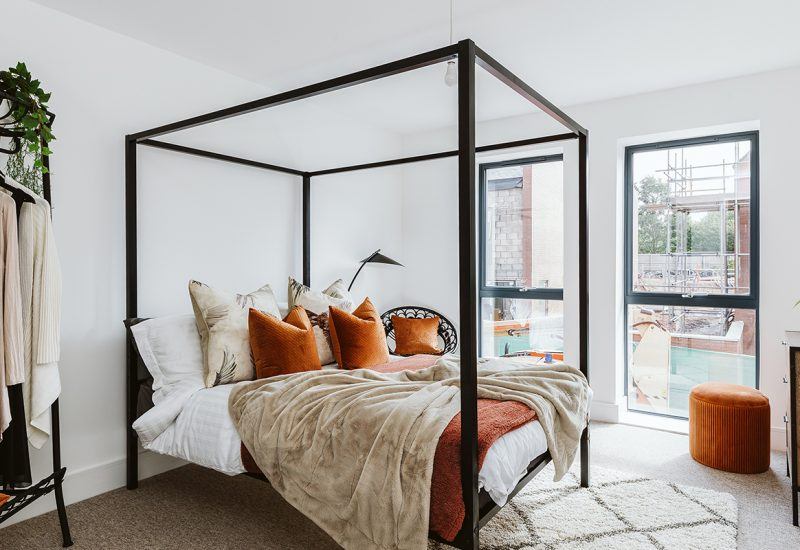 A brand new show home has been launched at The Chocolate Factory development in Greenbank where the next phase of 3- and 4- bedroom homes are available to reserve.
The three-bedroom show home, located on the newly created Carsons Road, will show house-hunters what they can expect from the forthcoming homes at the development.
Fifty percent of the houses along Carsons Road are now under offer and there are only four houses left along this terrace available for occupation now.
Mya Castillo, sales and marketing consultant for Generator South West, the developers behind The Chocolate Factory, said the new show home is an important milestone for the project.
"This launch represents the third show home we have opened and demonstrates how far the project is moving month-by-month," said Mya. "All the houses along Co-Operation Road are now occupied and we recently handed over the shared ownership apartments to Abri so the development is really starting to come alive. It was great to see all the new residents welcomed into the friendly community of Greenbank at one of the recent street parties.
"The new show home is the first house we have dressed that has a separate living area and kitchen diner with patio doors onto the garden. Purchasers so far have commented on the generous stairs and hallways, abundance of light throughout the property and good-sized bedrooms as well as the carports with electric charging points. Once again, we have worked with Main Interiors to bring this home to life.
"It's sometimes hard for buyers to envision what a new build development will be like so a show home, alongside our model and virtual reality model in the Visitor Centre are great tools to give buyers the confidence to buy off plan. Now that the new show home is ready we expect the remaining homes in this phase to sell quickly."
Having laid derelict for years, developers Generator South West are breathing new life into Greenbank and once complete The Chocolate Factory will boast apartments, family houses, a public landscaped square, café/bar, community hub, retail units, workspace and direct access to the Bristol and Bath Railway Path.