Uncategorised / 05.11.19
Ben Hobbs takes on the Three Peaks Challenge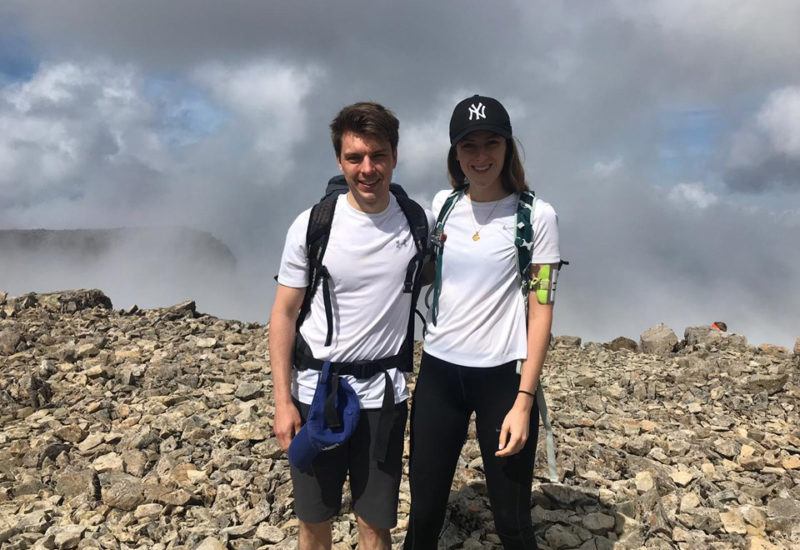 By Ben Hobbs
Senior Development Manager – Strategic Land
I wasn't entirely sure what I was letting myself in for when my girlfriend, Alice, suggested we enter the Three Peaks challenge this year.  Alice is a science teacher at Reeds School, in Surrey, and was keen to raise funds for the Andrew Reed Foundation. This charity is committed to providing educational and pastoral support for vulnerable children who have lost the support of one or both parents.
Once our JustGiving page was set up and donations started coming in, there was no turning back. We decided we had better try to prepare for the challenge by getting some hikes in beforehand, however, due to busy schedules and the lack of mountain ranges near South London where we live, this only involved one climb up Snowdon. Other than this, we just aimed to keep fit and exercise in the build-up. Fortunately for me, Generator Group enters the JLL Property Triathlon every year, so taking part in that definitely helped my preparation.
Our first Three Peaks climb was on an extremely hot and sunny day in August when we took on Ben Nevis. We scaled and descended the mountain in 5 hours and 22 minutes, drinking two litres of water each over the period.  It must be very unusual to climb in Scotland in a heatwave – but the views were worth it.
Next stop after spending several hours in the minibus, was Scaffell Pike.  This was quite a challenge as we started the climb at 9.30 pm and went up and down using head torches in the pitch black.  The Lake District lived up to its wet reputation and by midnight we were walking in the rain – quite a difference from sunny Scotland.
We reached our minibus by 2 am having completed the English peak in 3 hours and 44 minutes.  We then attempted to get some sleep on the journey to Wales, which wasn't easy with cramping legs in the back of a swaying bus!
We woke up in Wales for the final part of the challenge.  The first ten minutes of this walk felt very hard as we had started to seize up and were understandably groggy from the night before, however we soon started to loosen up a bit.  Coming down, however, was very difficult.  People had warned us that by the end of the third mountain, our knees would hurt and they were correct.  With the finish line in sight, we powered through and completed the Welsh mountain in 3 hours and 38 minutes.
The end result, apart from a few aching limbs, was that we had raised over £1,300 for The Andrew Reed Foundation, a truly worthy cause. Having completed the challenge, we both felt immensely proud of ourselves and are now keeping our eyes out for a new one!