News / 08.03.19
Generator at MIPIM 2019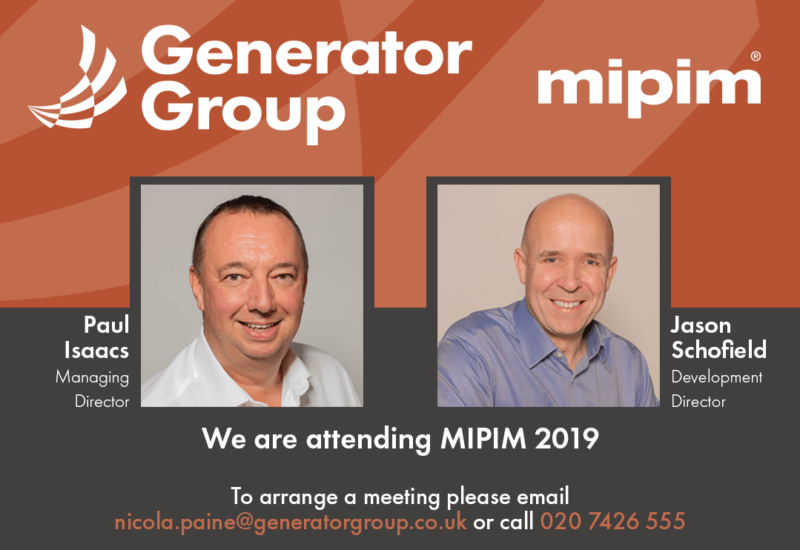 By Jason Schofield, Development Director, Generator South West
This year MIPIM celebrates its 30th anniversary and across the week, more than 26,000 property professionals will converge on this corner of the South of France to network and most importantly seek out new opportunities.
I last attended MIPIM ten years ago and I am excited to be returning this time with Generator Group Managing Director, Paul Isaacs. We have a packed agenda of networking and back-to-back meetings planned for the four days we will be there. Our key aim is to meet potential financiers and funding partners, as well as striking new partnerships, with an emphasis on those with mixed use and urban regeneration credentials. My particular focus is raising the profile of Generator South West and finding potential new development sites in South West England.
It may take place in the sunny South of France, but MIPIM certainly is not for the faint hearted – the days are very long and intensive and you need to be a specialist in stamina. We are looking forward to a busy and productive visit, and as well as hosting and attending a series of lunches, dinners and receptions, we will be filling our days with meetings and networking, in addition to keeping on top of the day job back home.
If you would like to arrange to meet Paul Isaacs and Jason Schofield during MIPIM, please contact: nicola.paine@generatorgroup.co.uk or call: 020 7426 5555