News / 27.07.17
Move Your Business to Our Futura Park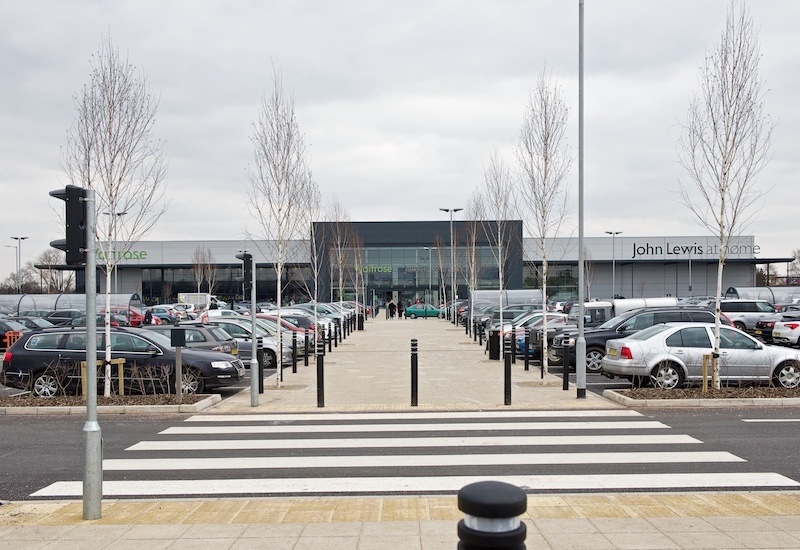 Generator's Futura Park in Ipswich has been a commercial success and is established as one of the premium locations for trade and retail in the town. We currently have three plots remaining on the 44-acre site off Nacton Road, located to the south east. Businesses interested in relocating alongside premium brands such as John Lewis, Waitrose, Audi and Jaguar Land Rover still have an opportunity to secure space. The remaining plots are from one acre in size and would suit a wide range of business space users including office, distribution or other high-profile customer facing users.
We launched Futura Park in 2012 with the opening of John Lewis at home and Waitrose stores, which set the benchmark to help it become one of Ipswich's most popular retail destinations in terms of footfall, attracting shoppers from across East Anglia. Its inclusion in the New Anglia Enterprise Zone has added to its appeal and the site now employs over 250 people.
Following a second retail phase with operators including DFS and Furniture Village, the park attracted a number of motor dealerships seeking to take advantage of the location close to the other car brands on Ransomes Europark. With Audi and Jaguar Land Rover up and running, further quality motor franchises are anticipated following the completion of land sales to leading dealerships.
At Futura Park we have been able to offer state of the art premises in a location well served by local infrastructure with immediate access to the A14. Over the past five years the site has evolved, bringing together a great range of well-known brands, creating a thriving hub. We are now filling the final pieces in the jigsaw, so any companies with a requirement for high quality business space in this established and sought-after development should not delay in getting in touch.
The development brought about the successful remediation of a previously contaminated site, with the clearance and demolition of existing structures to significantly enhance the appearance and environment of the area. AquiGen has also undertaken substantial investment in the infrastructure including two new access roads, as well as extensive landscaping and car parking, ensuring an attractive and user-friendly environment.
For further information about Futura Park, visit www.futura-park.com or contact agents Savills on 01473 234 800 or Coke Gearing on 01279 758758.