Meet The Team / 16.04.21
A virtual cup of tea with our new Sales & Marketing Manager, Ellie Miners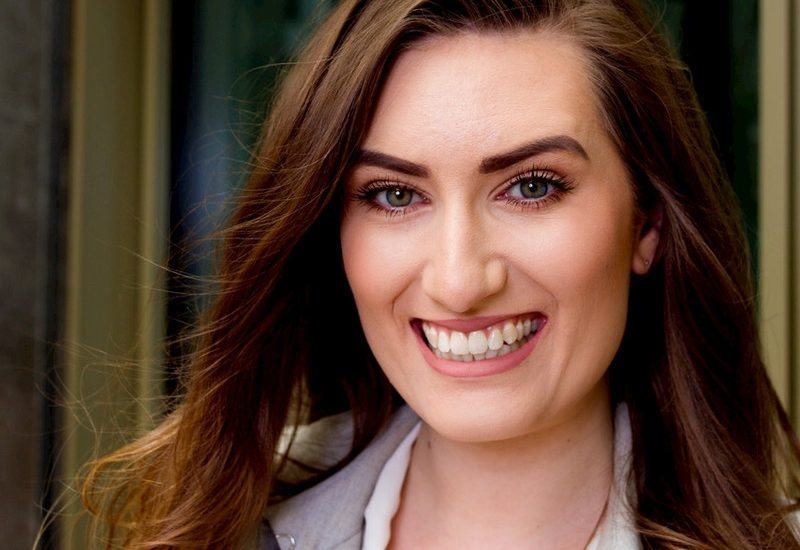 Ellie started at Generator in late Autumn 2020, a week before the second lockdown was announced. It has been a whirlwind of a few months, so we sat down with Ellie for a virtual cup of tea to see how she is getting on in her new role and for her insight into being part of the Generator team.
Hi Ellie, if you could start by explaining more about your role at Generator Group?
Hi! Of course. I am the Sales & Marketing Manager at Generator which means I am responsible for Sales & Marketing across the Group. I love the variety that my role offers, from working with selling agents on all our live sites to creating exciting marketing campaigns for our developments. I am also responsible for corporate marketing for the Group. All of this enables me to work with a large number of people across multiple disciplines meaning no two days are ever the same!
How long have you worked in the property industry and how did you get into the sector?
I have worked in the property industry since I graduated in 2016. I was introduced to the sector during the summer after my first year of University in 2013, when I was fortunate enough to complete a variety of different work experience placements. The placements ranged from Investment, PR & Marketing, and Residential Valuation, so a complete spectrum and a fantastic opportunity, highlighting to me the diverse nature of the industry. Taking this experience on board and after speaking with a few industry experts, Sales & Marketing seemed like the perfect route for me in the sector. One of my placements back in 2013 was actually at Generator Group – so it is great to be back!
How have your first few months at Generator been?
It has certainly been busy! Generator Group are working on several exciting projects, so it has been great to get up to speed with all of the developments and jump straight in at the deep end. The team have been so helpful, making sure that I had everything I needed to get going as quickly as possible.
How did you find starting a new job during the pandemic?
Starting at a new company is always exciting, but it has been a very different experience during the pandemic, especially as I still have not been able to meet some of my colleagues in person. I was able to go into the office a few days a week at the beginning, which was invaluable, but the November Lockdown arrived all too soon and I was back working in my spare room. I really enjoy going into the office and working alongside my colleagues, so working from home has been challenging at times. Teams Meetings have been a great aid for communication, but I am very much looking forward to getting back into the office with everyone properly when we can.
Have you managed to get to know the team well despite being in lockdown throughout most of your time at Generator?
Yes, definitely! Generator have been great at maintaining social events throughout the lockdown, hosting them virtually. We have virtual drinks every few weeks and regular virtual social events to keep in frequent contact with everyone in the team, which has been great for me to get to know people better. I have to say the Christmas Party this year was a blast! I was unsure how it would work taking place entirely over Teams, but it was fantastic. I would have loved to be able to see everyone in person, but the virtual alternative exceeded my expectations. Although I am keeping my fingers crossed for a more traditional Christmas party this year! Our most recent social this month was a virtual murder mystery which was great fun.
What are you most excited for during your next 6 months at Generator Group?
Generator's newest development, The Chocolate Factory located in Greenbank, Bristol launched earlier this year, which was exciting, so I am very much looking forward to releasing the great range of product we have coming up on the development throughout the year and seeing this scheme come to life. Our other live site, Laureate Fields in Felixstowe, is progressing really well and we've just launched our latest phase of new homes which was a great success and will certainly keep me busy throughout the year. We are also in the process of moving our Sales Suite together with a new show home which has been great fun to work on (if a bit hectic!). However, I have loved working with the designers, and I am very excited to see the finished product. Generator also have some fantastic upcoming developments in the South of England which I'm very much looking forward to getting involved with and seeing them through from start to finish – so there is lots to look forward to!