Meet The Team / 16.07.21
A goodbye chat with Assistant Management Accountant Katie Fry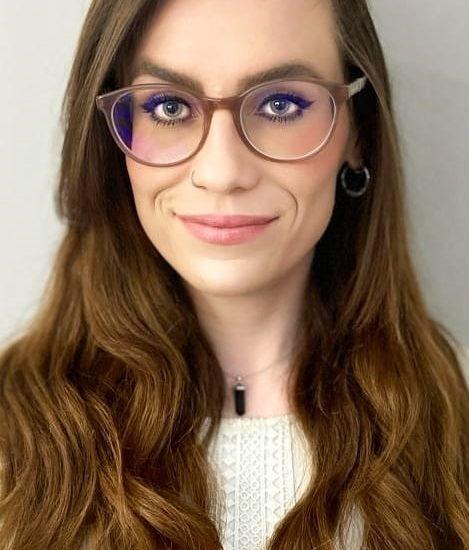 After three and a half years at Generator our Assistant Management Accountant Katie Fry is leaving Generator for a new role in London. Katie has gained a vast amount of experience with Generator and recently completed her ACCA exams with us to become a Chartered Certified Accountant. We sat down with her before she left to discuss her time at Generator and what's next on the horizon.
Hi Katie, could you please start by telling me how you got started at Generator and a little more about your role here?
Hi! Of course, I heard about Generator through an advert for the role of Accounts Assistant posted online by our Head of Finance Matt. I'd never worked in this industry – my previous role at a brokerage was quite different to this one. At Generator I look after a number of different projects which is like looking after a mini business and each one is treated like an individual client. I'm also involved with statutory reporting so I get involved with both the project and corporate finances.
You've just qualified as a chartered accountant, congratulations! How long have you been working towards that and how did you fit it in around the work day?
Ah thanks! Yes I was exam qualified in January of this year and am now a full ACCA member after being signed off a few weeks ago. I completed my AAT exams over 3 years whilst I was at my old company and my ACCA exams took another 3 years, so 6 years in total all whilst working full time – it feels so good to have them done! Generator have been really helpful with my exams both financially and also with my study leave. One of the reasons I left my old company is because they couldn't offer me support during my exams and Generator are more generous with this.
Can you tell us a bit about your new role?
Of course, I'll still be in Real Estate Development so my experience at Generator will serve me really well but I'll be working at a higher level in consolidation and group accounting. My role is Assistant Group Accountant which is a real step up and I'm looking forward to fully utilising my ACCA qualification, it's been a long road to qualify so it's exciting to get full use of it. The team is larger than here at Generator but still quite small at around 30-40 people; I feel like I definitely work better in a smaller team, it's nice to be able to get to know the people you work with which is definitely harder in a large company.
What's the biggest takeaway from your time at Generator?
The team is the thing that I will always take with me from Generator, it sounds cliché but we're very tight knit here and I think that's really unique. It's partly a product of being a smaller team but I think it says a lot about everyone individually that I could sit across from anyone at lunch and have a nice chat with them on my break. My old company was much larger, quite corporate and highly pressured – for example they never would have taken the time to talk to and get insight from different members of the team like this!
I was also on the social committee at Generator so had a big hand in organising our socials and Christmas events. Socials over lockdown were a different kind of challenge and there was a lot of emphasis placed on them being even more important than ever. We did surveys for what people wanted from their socials and I think we had some fantastic events. Some of my favourite memories from these events include sleeping outside in Spitalfields Market in the snow, on the coldest day of the year for LandAid and the axe throwing social a couple of years ago; I have never seen anyone throw an axe while wearing a suit with quite the same vigour as Paul and I don't think I will again!
I also learnt a lot outside of my exams too, the practical knowledge I've gained is hard to overstate. Even the responsibilities that I'll be moving away from in my new role are valuable; I can process invoices with my eyes shut now which will make it much easier if I were to manage people doing those kinds of tasks in the future. It was a really tough choice to leave but one I had to make for my career ambitions – I'm really going to miss it and everyone here.
We're going to miss you too Katie! Thanks for taking the time to chat and good luck with everything to come.  Please do keep in touch!